About the game
Altrivia is a chemistry quiz game with six different categories designed for one to six players. To become an Alchemist you have to answer correctly one question of each category. The level of the questions is random, so both easy and difficult questions may appear.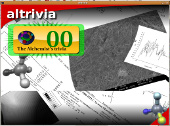 The license of the game is the GNU GENERAL PUBLIC LICENSE , Version 3, 29 June 2007. The game Trivial of Chemistry is based on the freevial game (https://launchpad.net/freevial).
You can contribute to develop the program, or just play and enjoy it. If you find a bug or an incorrect question, please feel free to email us.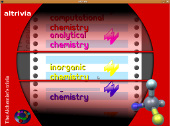 Playing Altrivia
More information about Altrivia: